Background - Hobbies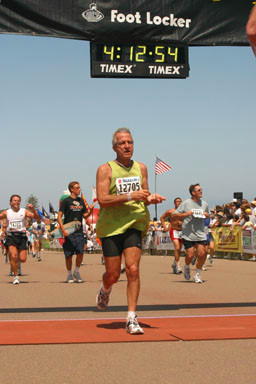 In my free time, I train to run marathons to raise funds for the Leukemia and Lymphoma Society. I joined this neat group after training on my own for and running my first marathon in San Diego (Suzuki Rock n' Roll) in June 2002: I felt that the distance would seem shorter if I was the aim of the "Go Team!!!" all along the way.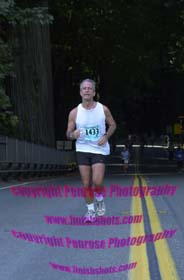 It turned out that the distance did not get any shorter at all, but it got put into a more realistic perspective when compared with the struggles of cancer survivors.
After my first season in the Fall of 2002 (Humboldt Redwoods in October and Honolulu in December) , I stayed engaged as a mentor in the Spring of 2003 but twisted an ankle and had to renounce to the Anchorage Mayor's Midnight Sun marathon in June.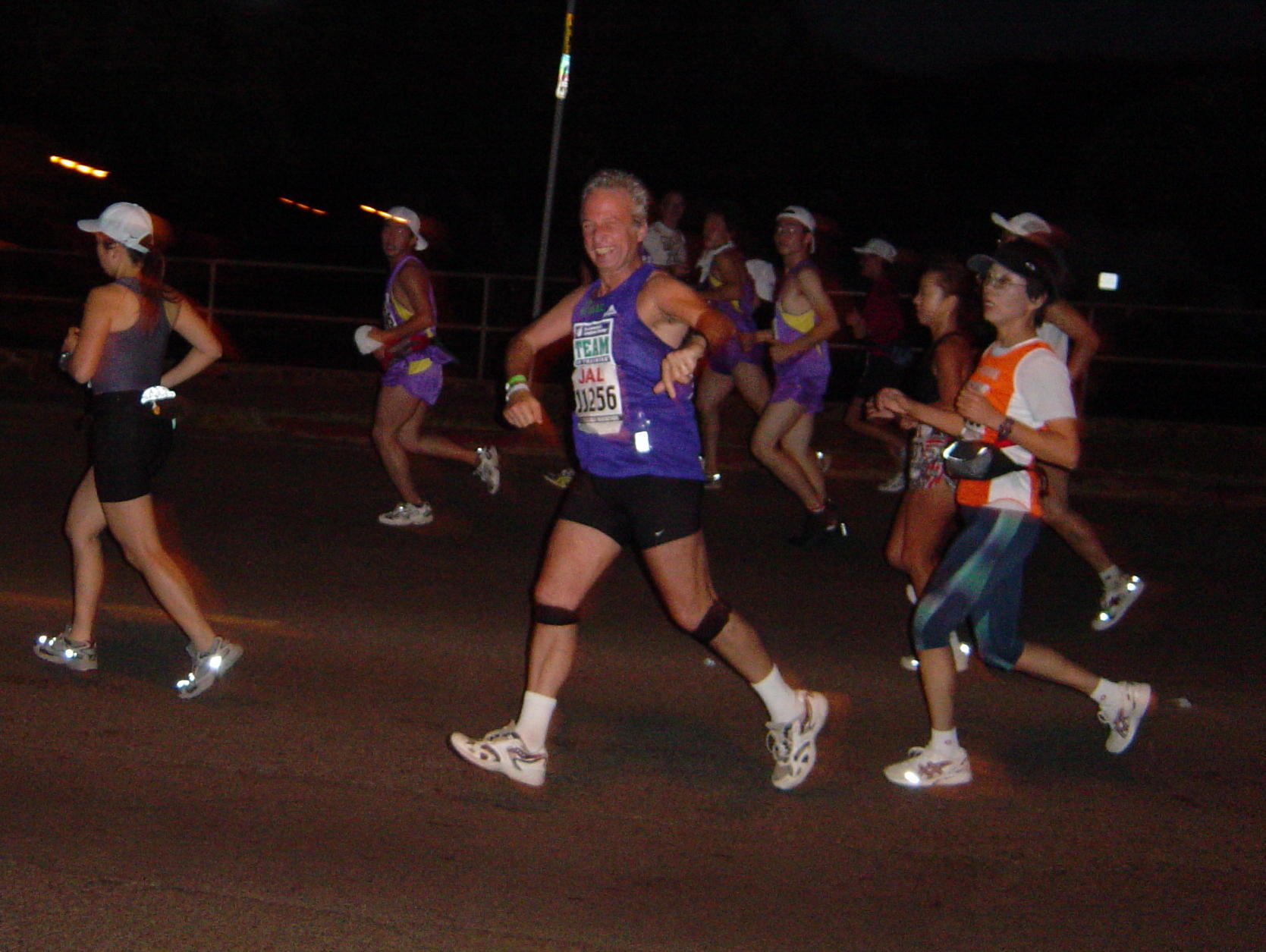 I ran the Honolulu marathon again in December 2003, always with the Leukemia Society, in 4:50... After that, I create a new equation: 20 lbs too many = 50 min more. So I lost 14 lbs during the Winter and broke 4:00 hrs at the Avenue of the Giants marathon in May 2004 (3:58:30). Later in June, I ran the Anchorage marathon in 4:07. And at the end of the year I ran Honolulu again, this time in 5:50, more for the fun than for the performance.
I am now training for the Avenue of the Giants again on May 1st, 2005, but I will probably run only the Half Marathon. Later this year, I am still hesitating between San Diego and Anchorage in June.
, I am still mentoring with Team In Training and I plan to continue doing it for the foreseeable future.

To help me support a great cause, please make a donation to the Leukemia and Lymphoma Society via my fundraising website:
Click here for more details!